Welcome to

Elfie Finn created this lovely graphic
I don't consider these stories to be truly pornographic, (well, alright, they are!) but I do feel that they need a rating. The stories in this site are NC-17 and deal with sexual topics. By clicking on the stories below, you, the reader, certify that you can handle this stuff, and have an interest in its content. Read on to see what the robots look like out of disguise, so to speak.

If you don't want to read this sort of thing,

return to Phantom's Fanfic Archive

Elfie Finn created this great banner
I have delved into the slashy realm of Harry Potter! Click here to read about naughty wizards and their wands!
THESE FANFICS ARE NOT FOR CHILDREN


rating system:
*=mildly descriptive
**=graphic
***=extremely graphic
+ (in addition)
m=masturbation
o=oral sex
b=bondage
h=homosexuality
a=anal sex
n=non-consensual (but NO sadism)
l=language
r=rough sex
g=group sex
w=watersports
p=promiscuity (aren't they all?)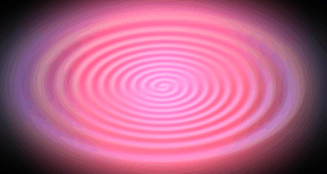 Elfie Finn created this lovely graphic

adult stories by me:


Phantom's Smut Confession what I'd do with Optimus Prime if I ever got my hands on him

Reunion the missing scene from "The Search for Alpha Trion, starring Optimus and Alita One

Solo Performance Alita One has died, so how will Prime deal with his lustful feelings for

another woman?
A Warm Welcome Megatron has a special greeting for his new recruit

Debriefed Alita decides to liven up a boring meeting

Illusions Magnus finds an outlet for his feelings towards Optimus
Kissing Sisters Alita finds solace in Chromia's arms after the Ark disappears
Pleasures of the Flesh Optimus and Alita experiment with their human bodies

Bathing Beauty Phoenix spies on Ultra Magnus, who thinks he's all alone....

Token of Affection Deathangel brings Megatron an unusual gift

Precious Things ch. 6 (alternate) Alita finds a little surprise in the packet Optimus gave her
before she left on her suicide mission... a photo of him naked on a bearskin rug

This fic has had the dubious honor of being MSTed by Nightbreak, which was nominated for a Mally award.
Happily Ever After Alita and Optimus tie the knot in style

Perceptions Perceptor feels phantom hands caressing him in the middle of giving a report...
yet there's nobody there

Sweet Surrender Optimus is interrogated in a most unusual manner
Taking the Plunge Magnus goes au naturel in the woods

Splish Splash Springer comes home to some wet fun

Burst Will Optimus make it to the waste extractor in time, or will he wet himself? (WARNING: watersports)

Steam Megatron and Starscream have some steamy fun
Slippery When Wet Optimus soaps up with a hot mech
Where No Bot Has Gone Before who could stomach this couple??
Sex, Lies, and the Autobot Leader Optimus lets his hair down, so to speak ;)


The Flip Side Optimus gets a taste of what it's like to be a member of the fairer sex


Higher Power Optimus develops guilty feelings for a forbidden mech
Payback RID Ultra Magnus gets even with his brother
Guilty Pleasures A virus allows Optimus and Rodimus to be together in a way they've always wanted
Red Hot Red Alert and Inferno ease each other's loneliness
Consummation After two years of dating, Optimus Prime is finally ready for an intimate relationship with Andromeda

A Little Fun Among FriendsOptimus, Rodimus, Andromeda and Nova explore their rather tangled sexual relationships


click here to e-mail comments:
by other authors:
by V.H. Dova:
Jade "Jade" confronts her changed body and her feelings for Skywarp


by Arcee-chan:
The Depths of Passion DepthCharge's fury turns to lust

by LoneWolf:
BiMaximals Lust and the scent of mint waft through the Maximal base

by Jade
Just a Few Drinks Optimus gets reacquainted with an old lover

Savage Actions BlackArachnia encounters a knight in white armor

Study Break Perceptor runs a special experiment of his own

Explosive Results two scientists cook up a special experiment
The Birds and the Bees Bumblebee tests his mettle as a new recruit

by Clarity:
Prime Wash
Carly gives Prime a wash, which only makes him hotter

Megatron's 'Changes'
a potential weapon turns against Megatron in an embarrassing way

by E. Nigma:
Night Shift Aiko sets her sights on Ultra Magnus

The Second Night Aiko and Magnus continue their fun with a new participant

First Contact Prime loses his virginity in a burst of light

Bestial Desires Deathangel acts out her wild impulses with a surprising partner

Double Double Toil and Trouble Phoenix and Aiko welcome Ultra Magnus home

Enemy Arms Magnus, stripped and shackled, at the mercy of 'Con femmes

Past Acquaintances Magnus receives a big surprise for his promotion (sequel to Enemy Arms)

Aftershocks
Optimus and Magnus feel the effects of the previous night (sequel to Past Acquaintances)
Night Music Optimus and Aiko enjoy their date (excerpt from The Death of Elita One)

Fantasy in Blue
Magnus lives out his fantasies with a hologram (ties in with The Death of Elita One)

One Last Fling Magnus says a special goodbye to his friend

Iron Man Ironhide regrets neglecting Chromia

First Time Jitters Prime's daughter explores her sexuality

Masquerade Elita encounters a dashing stranger

New Recruit Kup helps a new femme adjust to her new post

Synth Soundwave goes to great lengths to save his love

Primal Urges Optimus Primal feels those organic urges

by Blackbird:
Dream Woman A young maximal works out his sexual frustrations

A Graze in the Field Tigertron and Airrazor enjoy the wildlife

Killing Time It's business before pleasure for Nightfox, but how will Blackbird deal with it?

Midnight Meeting Blackbird's libido gets the better of him, with delicious results


Strange Love Airrazor's feelings for her teammate have an unexpected payoff
A Pleasant Surprise A voyeuristic Predacon finds his fantasies coming true

Survival Stranded in the middle of the storm, what will these two Maximals do to survive?

Two Cats and a Bird Cheetor falls prey to a hungry bird's appetite

After the Battle Nightfox finds a way to relieve Blackbird's post-battle tension

Life's a Beach Cheetor has a turbulent encounter during a raging storm

Return to the Beach Cheetor has further exciting adventures

Ruffling the Feathers Blackbird ruffles more than his feathers to release some tension

Ruffling More Feathers Blackbird performs for a willing audience


Hidden Desires Blackbird finds out that he has an unlikely admirer

Call of the Wild Tigertron finds that his beast mode is more than meets the eye

by Phoenix:
Burning Desires Optimus pops in for a quickie

Decisions part 5 special edition a sexy version of Decisions chapter 5; read the entire (non-smut) fic on Lexicon here

Lazy Days Springer and Arcee depart for their honeymoon

Games of the Gods Springer and Arcee experiment on their honeymoon (sequel to Lazy Days)

Moving Moments a limo ride puts Springer and Arcee in a playful mood

Short and Sweet yet another 'on the desk' fic... with a twist

Frailties excerpt As humans, Springer helps Arcee with her amnesia

Close Encounters Magnus has a sister who's turning heads

Morning Madness Arcee's in a frisky mood... so why is Springer so anxious?

Satisfaction Arcee needs Springer's attention...NOW

Girls Night Out ever wonder what the girls say behind their mates' back?

Short Surprises Where can a horny couple find privacy to interface?

Eyes Wide Shut Optimus gets off on someone's dirty little secret (sequel to Short Surprises)

First Steps a young Springer finds his attention rivited on an alluring femme

by Springer:
The Fire in Us All Phoenix decides to spice up her sex life with Magnus

Forbidden Desires Phoenix starts checking out some forbidden metal

Old Friends Magnus encounters an old flame that taught him the moves

Hot Stuff Phoenix and Magnus play dirty in the sack

She's a Maniac Phoenix entertains her lover at a briefing

A Taste of Heaven Phoenix celebrates Valentine's Day

The Night is Young Pregnancy isn't so bad after all

Nerves of Steel Magnus suffers from neglect during Phoenix's pregnancy

Burdens of Parenthood Phoenix and Magnus snatch a moment alone

Normalty Sets In Magnus and Phoenix get reacquainted as life calms down

Of Magnus and Men Magnus, bound and human, at the mercy of a sexy woman

The More the Merrier Magnus has his hands full

A Pleasant Surprise Magnus encounters a mysterious femme

Savage Release Blade torments Magnus with a few kinky toys

Alone in the Dark Blade drowns her problems in sex

Revelations Blade turns to Magnus for comfort

Seductions Blade rejects the finer points of dating

Starting Over Blade waits for her lover to come back to her

Revelations and Expectations Blade finds love from an unexpected source

A Moment in Time Deathangel grills a promising student
Passionate Rewards Deathangel works out her aggression

Hail the Conquering Hero Deathangel feels suddenly drained of energy

First Times Star Ruby learns the ways of lovemaking

Two of a Kind Star Ruby raises Megatron's spirits

More Office Antics Star Ruby and Megatron ease their tension

Second Time Around special edition Rodania tells Rodimus off

Escape to Lookout Mountain Rodimus finds a chance to relax

New Beginnings Story Arc Part 1: Will You Be Mine? Rodimus has something very important to ask Rodania

Roddy's Sojourn Roddy takes a vacation with Silhouette

A New Beginning Springer tests out his new power with Arcee


random amusing snippets: